Publications
Books & Journals / Others
Picture book "Swan and Hunter: Buryat Folktale" is out now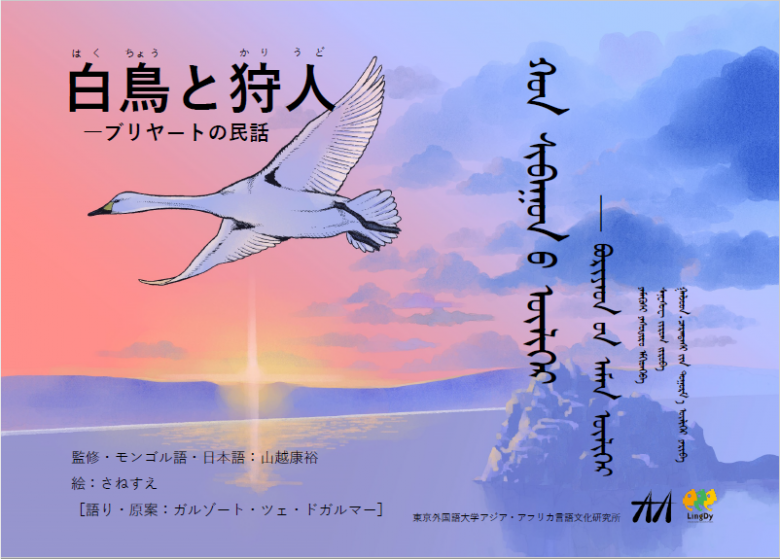 Picture book "Swan and Hunter: Buryat Folktale" edited by Yasuhiro YAMAKOSHI (ILCAA), a member of LingDy3 Project was out from ILCAA. This publication will be sent to the Buryat community in Inner Mongolia.
We can listen to the audio of this book through the smartphone app "LingDyTalk."
(Updated 9 March, 2020)
PDF version is available. Please see here.
Picture book "Swan and Hunter: Buryat Folktale" is out now