News
The Inaugural Conference on Asian Linguistic Anthropology, The CALA 1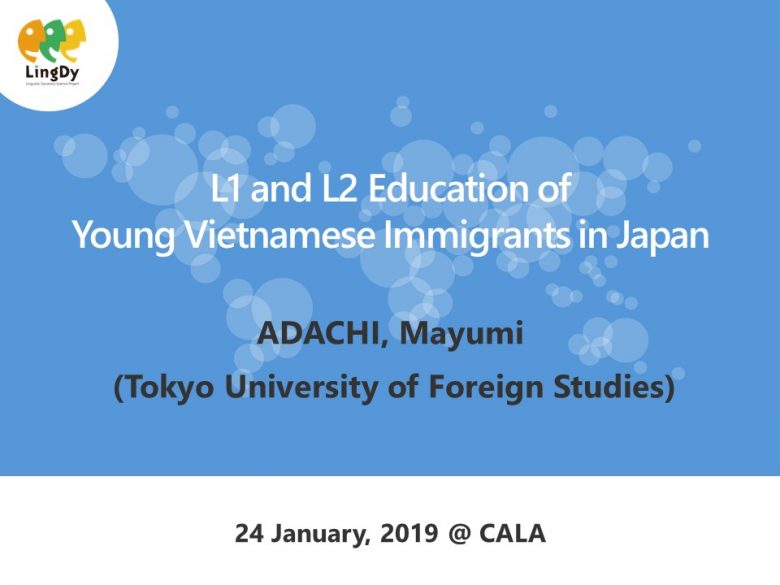 Mayumi Adachi, a member of LingDy3 Project, made a presentation in the Inaugural Conference on Asian Linguistic Anthropology (The CALA 1), held at Royal Angkor Resort & Spa (Siem Reap, Cambodia), on 23–25 January, 2019 (Wed.–Fri.).
24 January (Thu.)
15:00–15:30
Mayumi ADACHI
"L1 and L2 education of young Vietnamese immigrants in Japan"
For more details, please see here.
(Posted on 29 January, 2019)
The Inaugural Conference on Asian Linguistic Anthropology, The CALA 1