News
The NINJAL-SGRL-UHM Linguistics Workshop: Grammatical Descriptions of Endangered and Understudied Languages and Dialects in East Asia and Beyond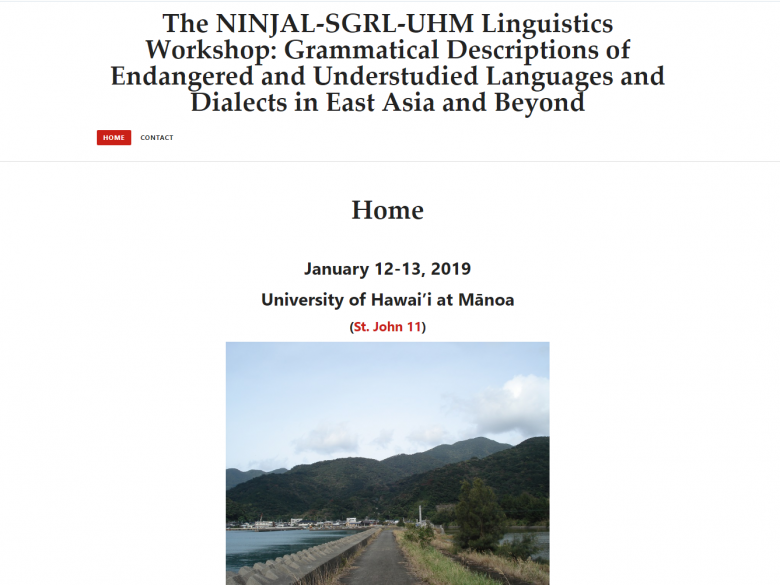 Hayato AOI, a member of LingDy3 Project, made a presentation in "The NINJAL-SGRL-UHM Linguistics Workshop: Grammatical Descriptions of Endangered and Understudied Languages and Dialects in East Asia and Beyond" , held at University of Hawai'i at Mānoa on 12–13 January 2019 (Sat.–Sun.).
13 January (Sun.)
10:40-11:10
Hayato AOI
"Acoustic traits of glottalized consonants in the Ie dialect of the Okinawa Ryukyuan"
For details, please see here.
(Posted 28 January, 2019)
(Updated 22 April, 2019)
The NINJAL-SGRL-UHM Linguistics Workshop: Grammatical Descriptions of Endangered and Understudied Languages and Dialects in East Asia and Beyond