Activities
Typological Study on "Altaic-type" Languages (2015.04-2018.03)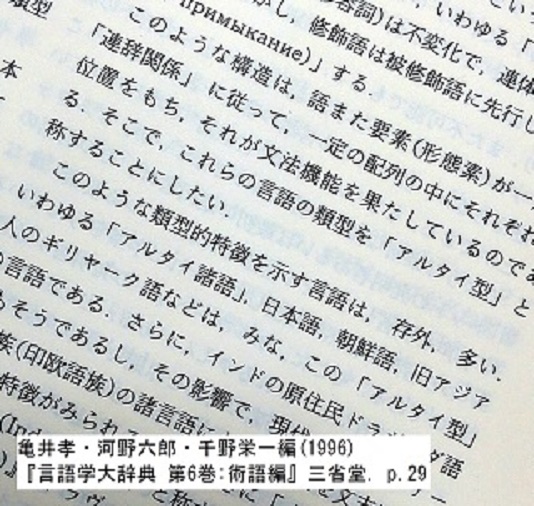 About the Project
Project term: 2015.04–2018.03
This project constitutes a typological study of so-called "Altaic-type" languages (i.e., head-final/agglutinating/highly syntagmatic languages primarily spoken in middle, inner, and eastern Asia). We aim to suggest two main points, as outlined below: 1) the typological features of "Altaic-type" languages by analyzing the common morphological/syntactic structures found in these languages and 2) the suitable model of description for "Altaic-type" languages.
Yasuhiro YAMAKOSHI, Project Coordinator (ILCAA)
For details, please see here.
Typological Study on "Altaic-type" Languages (2015.04-2018.03)