Publications
Books & Journals / Others
"Spatial deixis and its development in Vietnamese: From demonstratives to sentence-final particles and interjections" is out now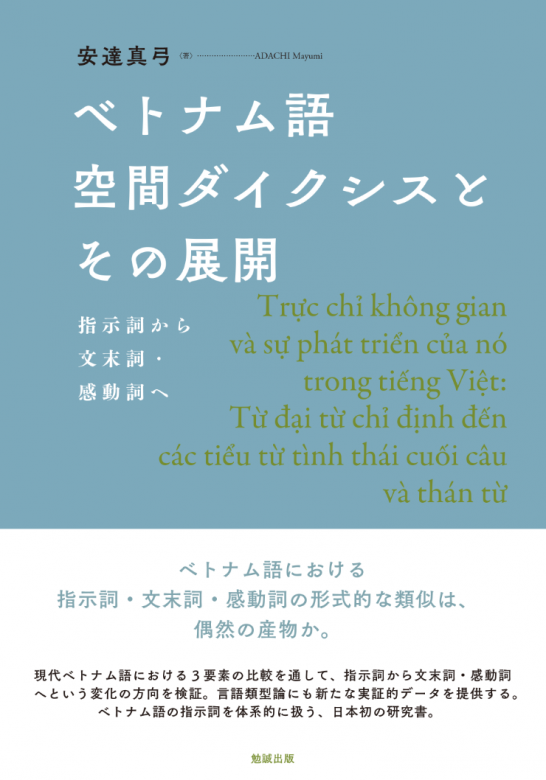 "Spatial deixis and its development in Vietnamese: From demonstratives to sentence-final particles and interjections,"  written by Mayumi Adachi, a member of LingDy3 Project, was published from Bensei Publishing on 31 May, 2021.
This book was published as an outcome of the LingDy3 project.
For details, please see here (in Japanese).
"Spatial deixis and its development in Vietnamese: From demonstratives to sentence-final particles and interjections" is out now