Publications
Books & Journals / Others
Journal of Asian and African Studies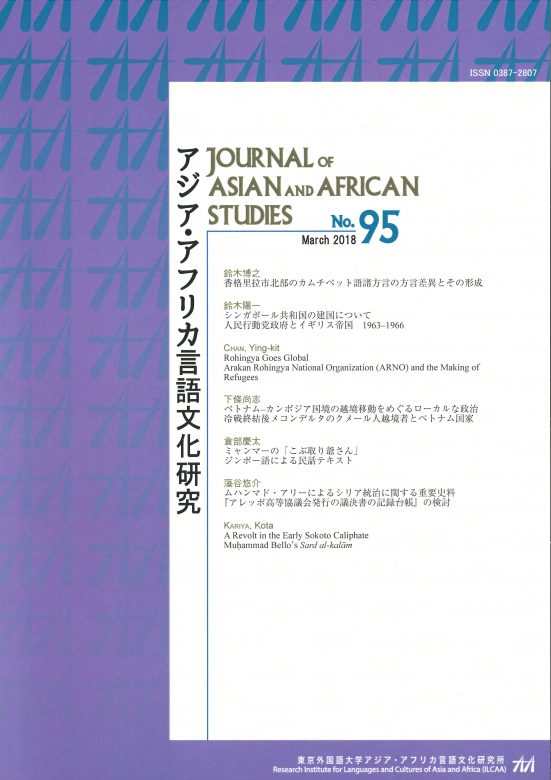 The Journal of Asian and African Studies is a biannually published, peer-reviewed journal on linguistics, history, and cultural anthropology of Asia and Africa.
Submissions of papers are accepted from both within Japan and abroad. The submitted papers are reviewed by the editorial committee of the journal that includes researchers within and outside the Institute.
For details, please see here.
Journal of Asian and African Studies