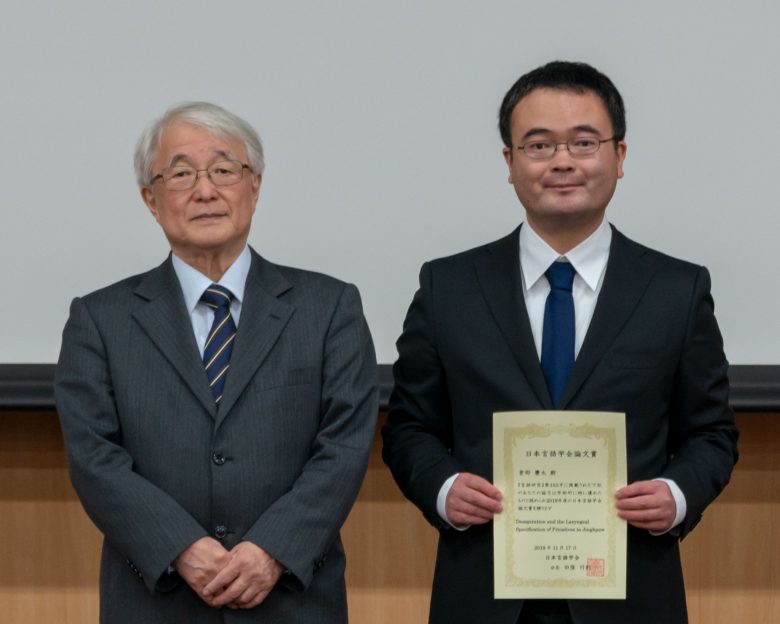 Keita KURABE, a member of LingDy3 project, won the Best Paper Award 2019 for his paper, "Deaspiration and the Laryngeal Specification of Fricatives in Jinghpaw" (Gengo Kenkyu 153).
For details, please see here.
(The photo was provided by LSJ)
*This news was also announced on TUFS website; please see here (in Japanese).
(Posted 23 October, 2019)
(Updated 11 November, 2019)
(Updated 25 November, 2019)
Keita Kurabe received the Best Paper Award of LSJ (2019)