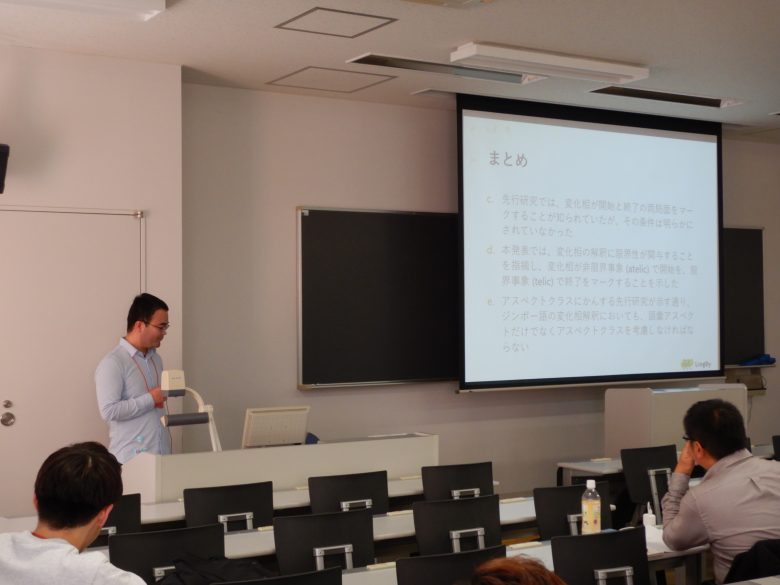 Keita Kurabe, a member of LingDy3 Project, made an oral presentation at the 159th Meeting of the Linguistic Society of Japan, held at Nagoya Gakuin University (Nagoya, Aichi) on 16–17 November, 2019 (Sat.–Sun.).
16 November (Sat.)
14:20–14:50
Keita KURABE
"The change-of-state aspect and telicity in Jinghpaw"
For details, please see here.
(Posted 21 October, 2019)
(Updated 18 November, 2019)
(Updated 25 November, 2019)
(Updated 23 December, 2019)
The 159th Meeting of the Linguistic Society of Japan