News
The 14th Seoul International Altaistic Conference (SIAC2019)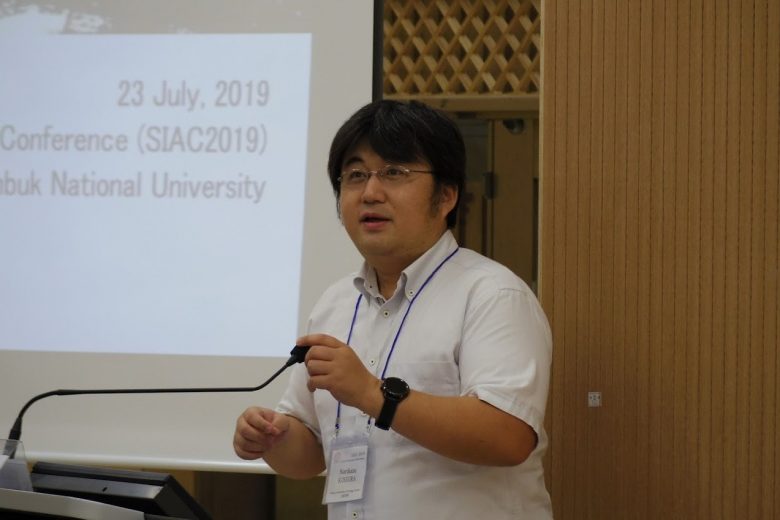 Norikazu Kogura and Yasuhiro Yamakoshi, members of the LingDy3 project, made presentations on the 14th Seoul International Altaistic Conference (SIAC 2019), held at Chonbuk University in Korea on 21-24 July, 2019 (Sun.–Wed.).
22 July (Mon.) 
Workshop
"Aspects of mood and modality in the Turkic languages" (ILCAA Joint Research Projects "Aspects of Agglutination in Turkic Languages: An Integrated Approach of Phonology, Morphosyntax and Semantics")
Norikazu KOGURA
12:30–12:50
"The organization of modal categories in Modern Uyghur"
Presentation
Yasuhiro YAMAKOSHI
14:30–15:00
"A Suffix or a Clitic? The Negative Marker "_gui" in Buryat"
23 July (Tue.) 
Presentation
Norikazu KOGURA
10:00–10:30
"On the bare verbal stem forms in Sibe: Imperative or irrealis?"
For details, please see here.
(Posted 18 July, 2019)
(Updated 18 July, 2019)
(Updated 2 December, 2019)
The 14th Seoul International Altaistic Conference (SIAC2019)