News
Grammatical Studies Workshops 22 "Grammatical Studies and Digital Humanities (1)"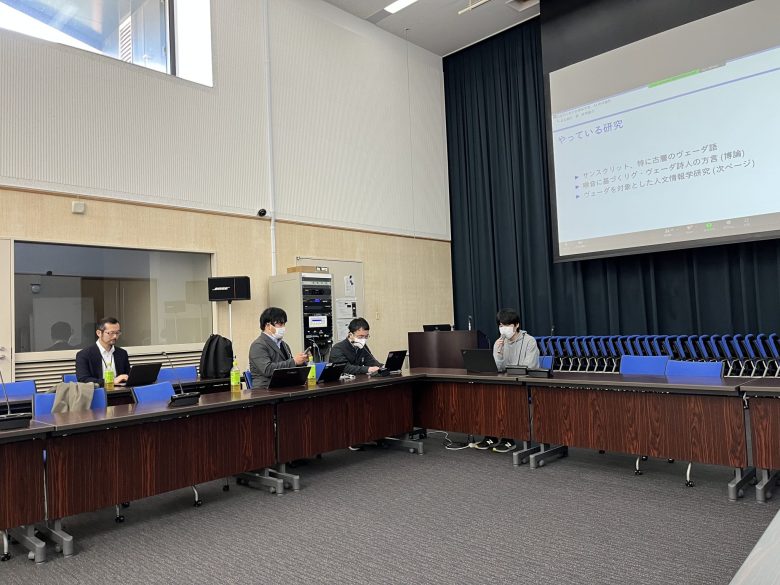 *This workshop has already been held.
Date/Time
20 March, 2023 (Mon.), 13:00–16:00
Venue
Room 303, 3F, ILCAA, TUFS & Online Meeting via Zoom
Program
13:00–13:30
Keita KURABE (ILCAA) and Yona TAKAHASHI (TUFiSCo)
"Grammatical Studies and Digital Humanities"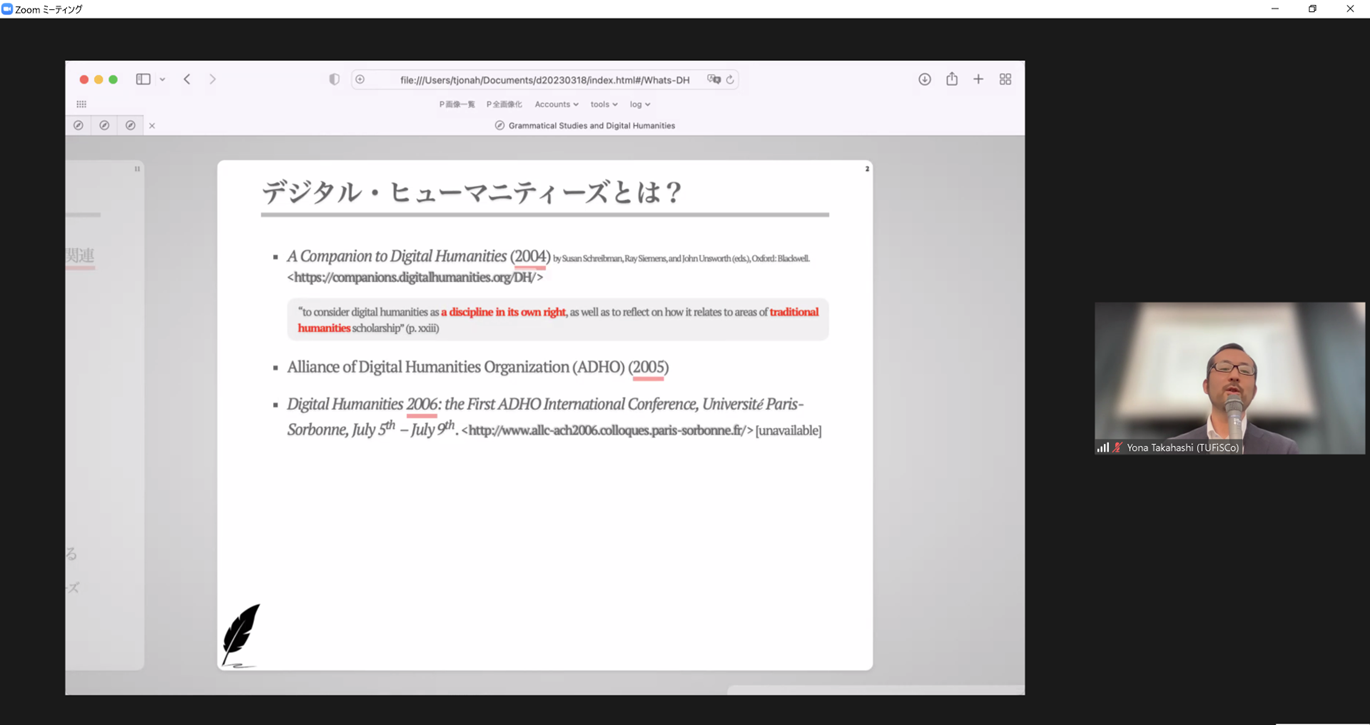 13:30–14:20
So MIYAGAWA (NINJAL)
"Methods and Praxis in Digital Humanities: Centering on Linguistic Data (Text Corpora, Audio, and Video)"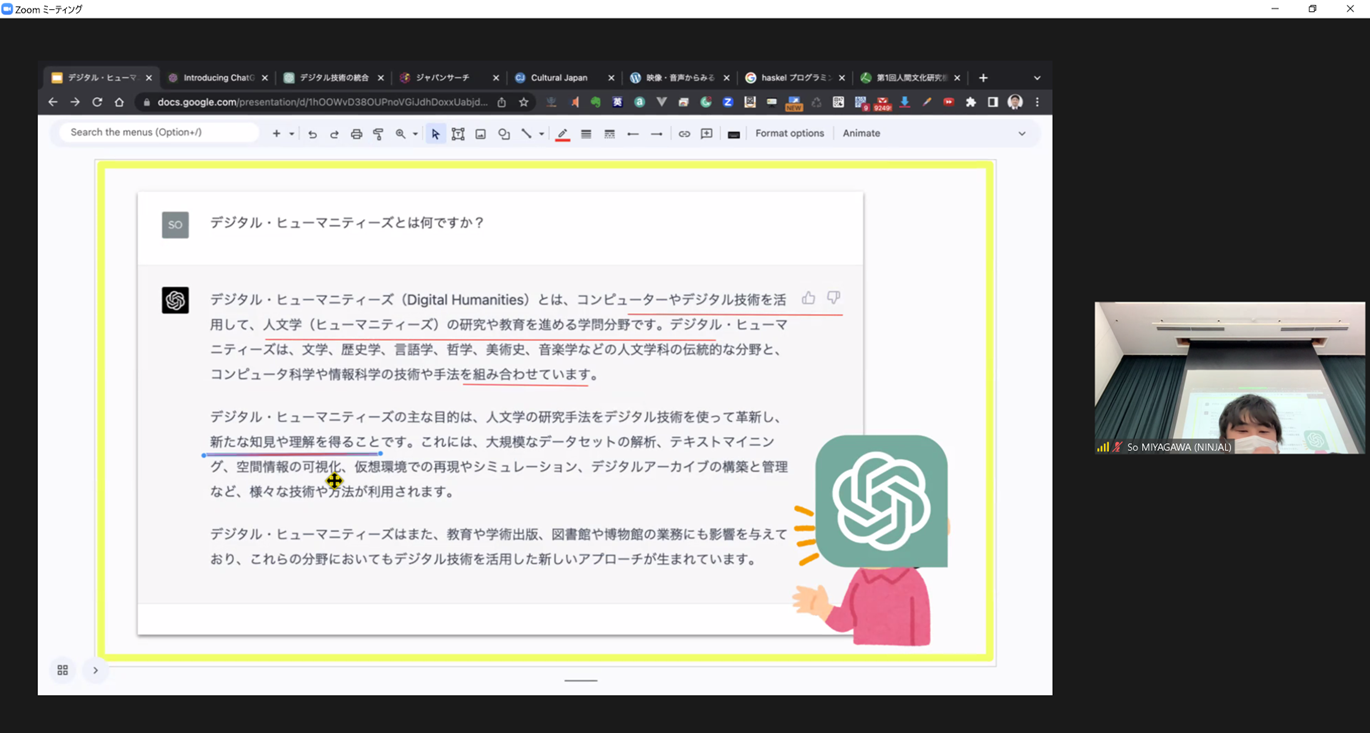 14:30–15:20
Yuzuki TSUKAGOSHI (Graduate School, The University of Tokyo)
"Possibilities of Machine Learning and AI in Linguistics"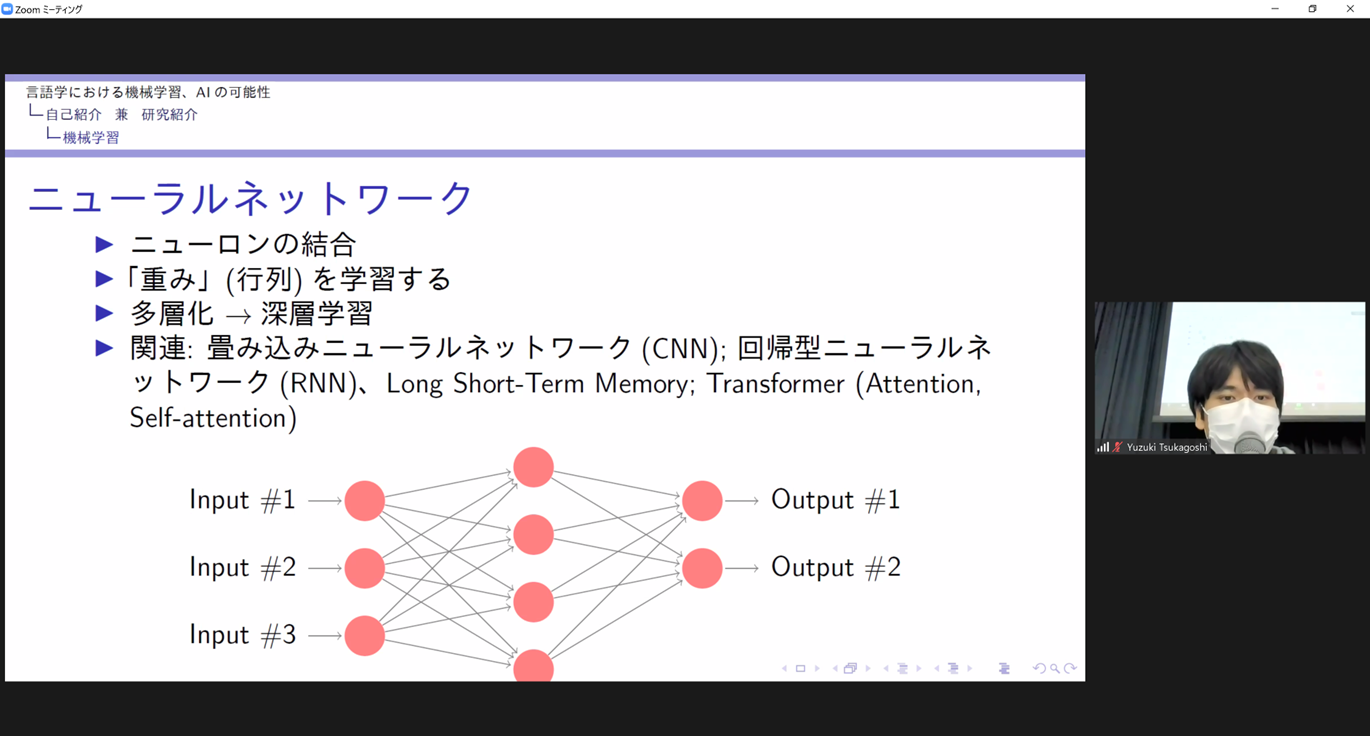 15:30–16:00
All participants
Discussion
Moderator: Yona TAKAHASHI (TUFiSCo)
Entry Qualifications
Graduate students or Researchers of linguistics or related research area
Quota
20 (in-person)
Language
Japanese
Admission
Free
Pre-registration
Pre-registration is required. For details, please see here(in Japanese).
Jointly Organized by
Core Project "Description and Documentation of Language Dynamics in Asia and Africa: Toward a More In-depth Understanding of the Languages and Cultures of People Living in Asia and Africa" (DDDLing)
TUFS Field Science Commons(TUFiSCo)
Information Resources Center(IRC)
Application
Please fill out the application form (in Japanese) by 12:00 p.m. (JST), 17 March (Fri.). (Application will be closed as soon as the workshop reaches its capacity.)
Zoom meeting invitation will be sent 1 hour prior to the start of the workshop.
General Inquiries
E-mail: dddling-office[at]tufs.ac.jp (Please replace [at] with @)
(Posted 14 December, 2022)
(Updated 27 March, 2023)
Grammatical Studies Workshops 22 "Grammatical Studies and Digital Humanities (1)"