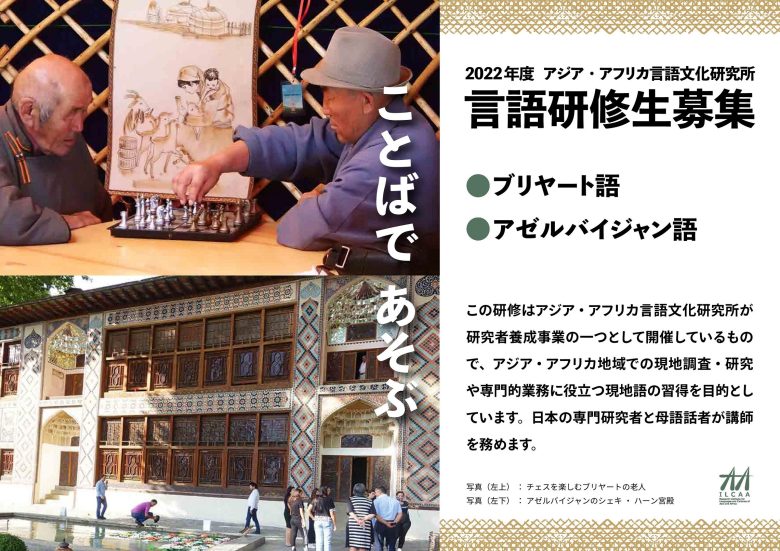 *This course was cancelled for the Academic Year 2022.
ILCAA holds Intensive Language Courses. In 2022, Yasuhiro Yamakoshi, a member of DDDLing, will provide a training course of Buryat as a lecturer at the Tokyo venue.
If you would like to take the course, application is required. For details, please see here.
(Posted 22 June, 2022)
(Updated 28 July, 2022)

Intensive Language Course (ILC2022)