Activities
Date:2022.01.28[Fri]
Training Workshops / Techinical Workshops
Event already held
Field linguistics workshop: Technical Workshop "Why do we go to the field? Exploring the motivation behind on-site linguistic research"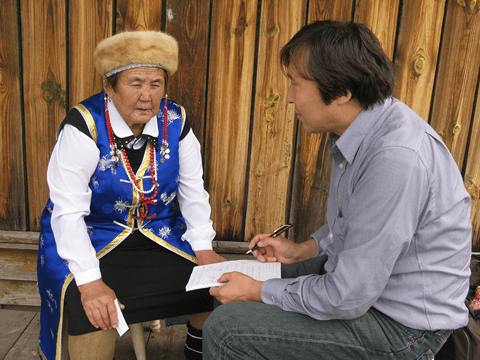 *This event has already been held.
Date/Time
28 January, 2022 (Fri.), 13:30–16:30
Venue
Online Meeting via Zoom
Program
28 January (Fri.)
Lightning talks (Speakers) (1 hour)
Group discussion (All participants) (2 hours)
Speakers
Hayato AOI (ILCAA Research Associate/NINJAL)
Keita KURABE (ILCAA)
Makoto FURUMOTO (ILCAA Reseach Associate)
Kyosuke YAMAMOTO (Tokyo University of Foreign Studies)
Videos (in Japanese)
Entry Qualifications
Graduate students or Researchers of linguistics or related research area
Quota
20
Language
Japanese
Admission
Free
Pre-registration
Pre-registration is required. For details, please see here(in Japanese).
Sponsored by
Core Project "Linguistic Dynamics Science3 (LingDy3)", ILCAA, TUFS
Application
Please fill out the application form below by 12:00 p.m. (JST), 27 January (Thu.). (Application will be closed as soon as the workshop reaches its capacity.)
Zoom meeting invitation will be sent 1 hour prior to the start of the workshop.
Field linguistics workshop: Technical Workshop "Why do we go to the field? Exploring the motivation behind on-site linguistic research"