Activities
Date:2021.06.24[Thu]
Research Meetings and Symposia / Others
Event already held
Tokyo African Linguistics Knot: The 9th meeting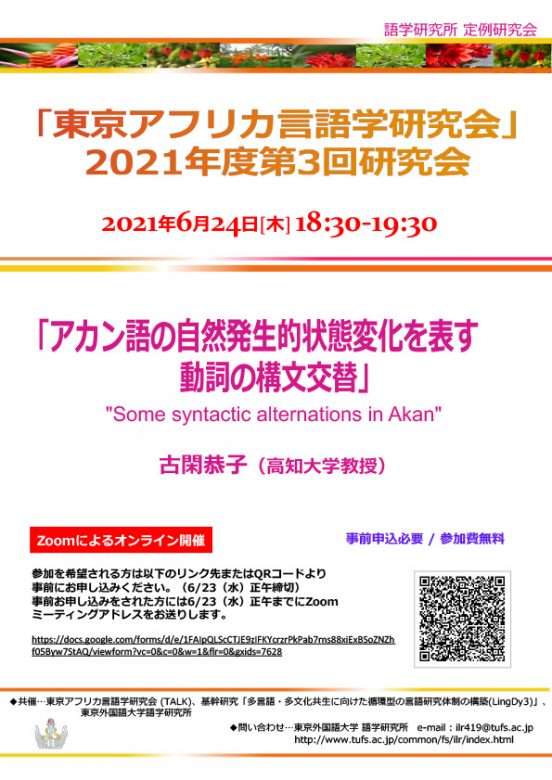 *This event has already been held.
Date/Time
24 June, 2021 (Thu.), 18:30–19:30
Venue
Online meeting
Program
18:30–19:30
Kyoko KOGA (ILCAA Joint Researcher, Kochi University)
"Some syntactic alternations in Akan"
Language
Japanese
Admission
Free
Pre-registration
*Pre-registration is required. If you would like to attend the forum, please see here (in Japanese) and fill out the application form by 12:00 p.m., 23 June  (Wed.).
Jointly Organized by
Tokyo African Linguistics Knot (TALK)
Core Project "Linguistic Dynamics Science3 (LingDy3)", ILCAA, TUFS

Kanto Branch of Japan Association for African Studies

Institute of Language Research, TUFS
General Inquiries
Institute of Language Research, TUFS
E-mail: ilr419[at]tufs.ac.jp (Please replace [at] with @)
Tokyo African Linguistics Knot: The 9th meeting