Activities
Date:2020.01.14[Tue]- 02.13[Thu]
Outreach Events / Others
Event already held
Mobile Museum "Endangered Languages and Dialects in Japan"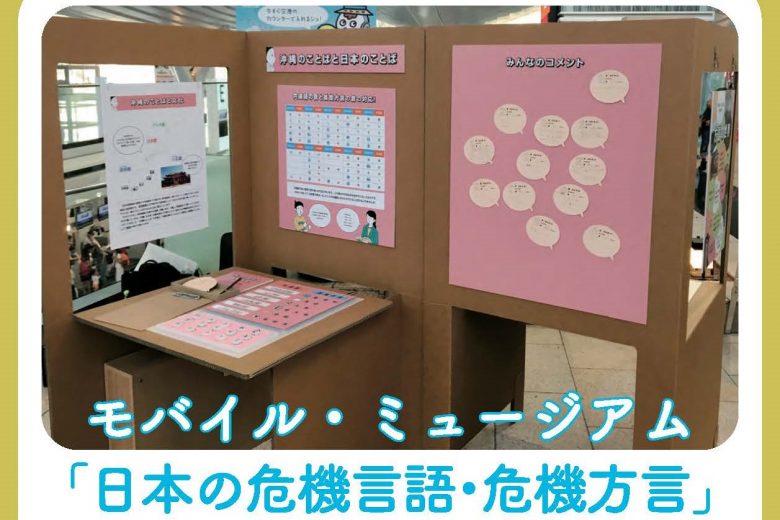 *This event has already been held.
National Institute for Japanese Language and Linguistics (NINJAL) and National Institutes for Humanities (NIHU) started The Mobile Museum Project. The aim of this project is developing a compact and movable exhibition system like a travelling funfair, and to contribute social pedagogy by using the travelling exhibition.
*This news was also announced on TUFS website; please see here .
*Lecture and workshop are also to be held; please see here.
Date/Time
14 January, 2020 (Tue.)–13 February, 2020 (Thu.), 10:00–17:00
*Closed on Saturdays, Sundays and National Holiday
Venue
Exhibition Hall, 1F, ILCAA, TUFS
Language
Japanese
Admission
Free
Pre-registration
No pre-registration is required.
Jointly Organized by
NIHU-NINJAL Project: Interactive Communication Initiative for Exhibition of Endangered Languages
Core Project "Linguistic Dynamics Science3 (LingDy3)", ILCAA, TUFS
Mobile Museum "Endangered Languages and Dialects in Japan"