Activities
Date:2017.02.19[Sun]
Outreach Events / Others
Event already held
Screening of a Tibetan Documentary Film "A Day in the life of Tibetan Pastoralists"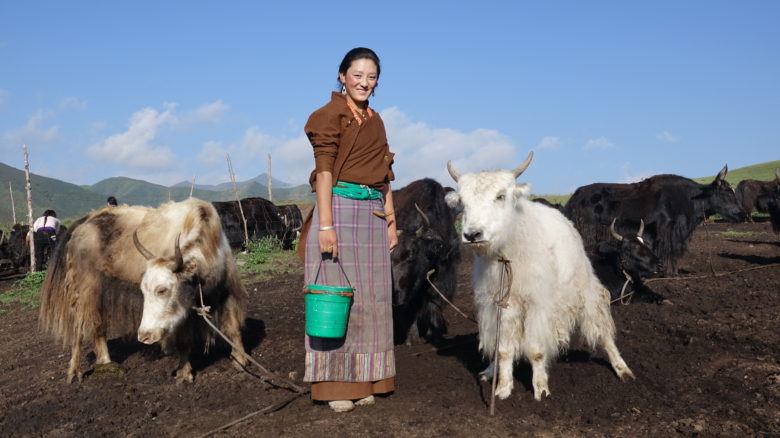 *This event has already been held.
Date/Time
19 February, 2017 (Sun.) 10:30–12:00 (Doors open at 10:00)
Venue
Room 304, ILCAA, TUFS
Facilitator
Izumi HOSHI (ILCAA)
Overview
100min./2017/Documentary
Cinematographer: Khashem Gyal (Amilolo Film)
Production
"A Day in the life of Tibetan Pastoralists" film production team
Language
Tibetan (with Japanese subtitles)
Cooperation
Research Institute for Languages and Cultures of Asia and Africa, Tokyo University of Foreign Studies, JSPS KAKENHI
Admission
Free
Pre-registration
No pre-registration is required.
Jointly Organized by
Core Project "Linguistic Dynamics Science3 (LingDy3)", ILCAA, TUFS

ILCAA Joint Research Project "Assessing Micro Level Linkages between Humans, Livestock, and the Environment in Amdo, Tibet: The Outgrowth of the Compilation of an Ethnographic Dictionary of Nomadic Vocabulary"
Grants-in-Aid for Scientific Research (B) "Compilation of an ethnographic dictionary of Tibetan nomadic vocabulary based on the study of Tibetan nomads' wisdom of living" (Principal Investigator: Izumi HOSHI (ILCAA),  Grant Number 15H03203)
General Inquiries
LingDy3 Project Administrative Office
E-mail: info-lingdy[at]aacore.net (Please replace [at] with @)
Screening of a Tibetan Documentary Film "A Day in the life of Tibetan Pastoralists"