News
International Interdisciplinary Conference 2019 -On the Move: Indigenous Knowledge, Language and Culture, Tourism and Creative Economy in Asia and Beyond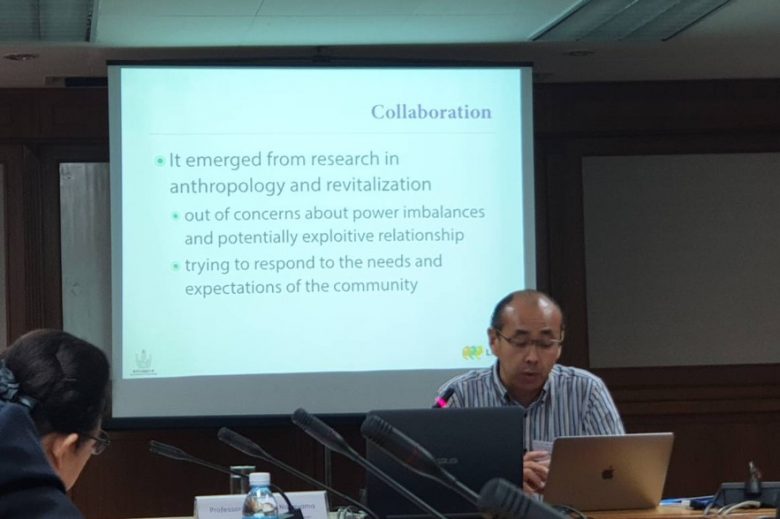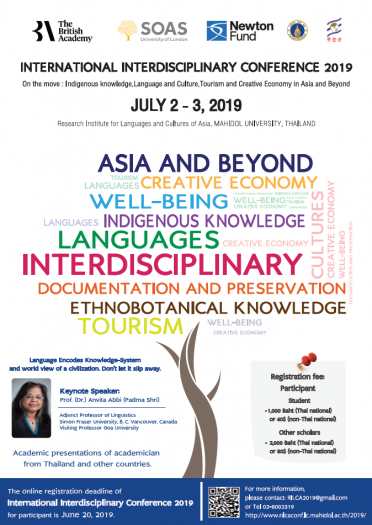 Toshihide Nakayama, a member of the LingDy3 project, gave a presentation on the International Interdisciplinary Conference 2019 -On the Move: Indigenous Knowledge, Language and Culture, Tourism and Creative Economy in Asia and Beyond, held at RILCA, Mahidol University in Thailand on 2–3 July, 2019 (Tue.–Wed.).
2 July (Tue.)
11:30–12:00
Toshihide NAKAYAMA
"Reexamining the Complexity of Collaboration in Documentation and Revitalization Research"
For details, please see here.
(Posted 8 July, 2019)
(Updated 2 December, 2019)
International Interdisciplinary Conference 2019 -On the Move: Indigenous Knowledge, Language and Culture, Tourism and Creative Economy in Asia and Beyond