News
The 52nd International Conference on Sino-Tibetan Languages and Linguistics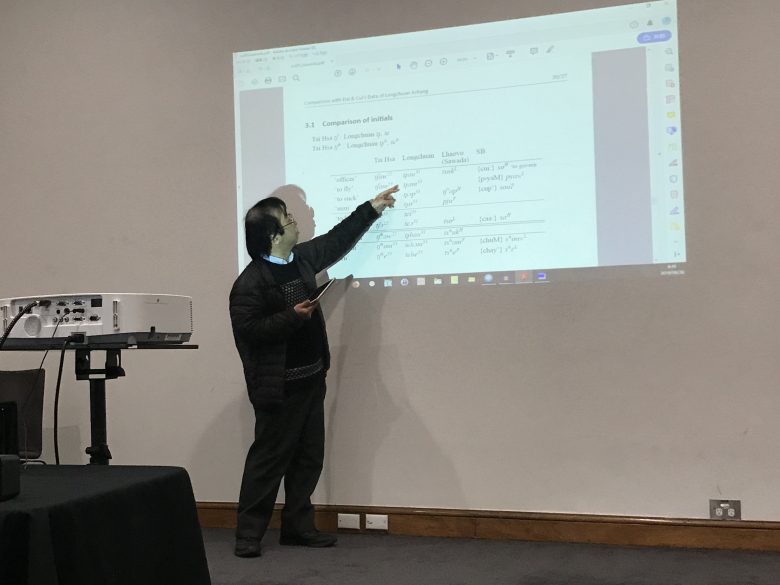 Hideo Sawada and Keita Kurabe, members of LingDy3 Project, made presentations at The 52nd International Conference on Sino-Tibetan Languages and Linguistics, held at University of Sydney, on 24–26 June, 2019 (Mon.–Wed.).
24 June (Mon.)
11:00–11:30
Keita KURABE
"Documenting the endangered oral tradition of the Kachin people in northern Burma"
26 June (Wed.)
9:30–10:00
Hideo SAWADA
"Preliminary report of Tai Hsa, a Northern Burmish language spoken by a Shan tribe"
For details, please see here.
(Posted 20 May, 2019)
(Updated 3 July, 2019)
(Updated 8 July, 2019)
(Updated 2 December, 2019)
The 52nd International Conference on Sino-Tibetan Languages and Linguistics