News
Keita Kurabe received the Best Presentation Award for the 156th Annual Meeting of LSJ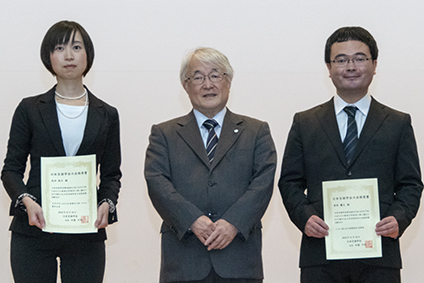 Keita KURABE, a member of LingDy3 project, won the Best Presentation Award for the 156th Annual Meeting (University of Tokyo, June 2018) for his presentation, "The syllabicity of the word-initial nasal in Jinghpaw".
For details, please see here(Source of photo:The Linguistic Society of Japan Webpage ).
*This news was also announced on TUFS website; please see here(in Japanese).
(Posted 15 October, 2018)
(Updated 5 November, 2018)
(Updated 3 December, 2018)
Keita Kurabe received the Best Presentation Award for the 156th Annual Meeting of LSJ