News
"Contrastive Study for Japanese and Other Languages" The 23th Research Seminar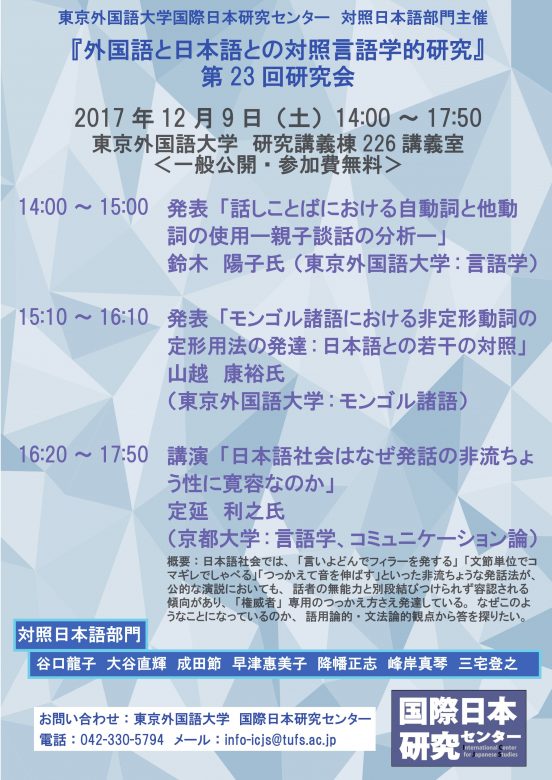 Yasuhiro Yamakoshi, a member of LingDy3 Project, made a presentation in "Contrastive Study for Japanese and Other Languages" the 23th Research Seminar, held at the International Center for Japanese Studies, TUFS, on 9 December 2017 (Sat.).
9 December (Sat.)
15:10–16:10
Yasuhiro YAMAKOSHI
"The Development of Finite Uses of Infinitive Verbs in Main Clauses in Mongolic Languages: A Brief Contrast with Japanese"
For details, please see here (in Japanese).
(Posted 12 March, 2019)
"Contrastive Study for Japanese and Other Languages" The 23th Research Seminar