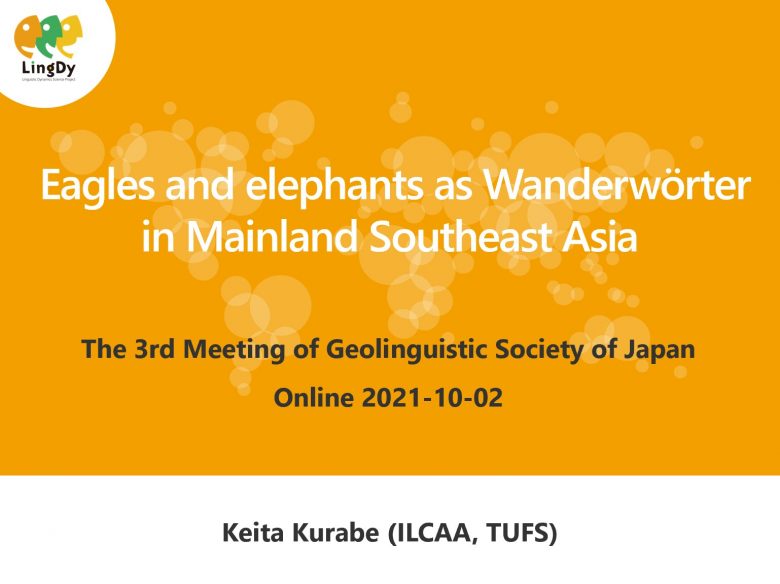 Keita Kurabe, a member of LingDy3 Project, made an oral presentation in the 3rd Annual Meeting of the Geolinguistic Society of Japan, held online, on 2 October 2021 (Sat.).
2 October (Sat.)
Keita KURABE
"Eagles and elephants as Wanderwörter in Mainland Southeast Asia"
For details, please see here (in Japanese).
(Posted 10 October, 2021)
The 3rd Meeting of Geolinguistic Society of Japan