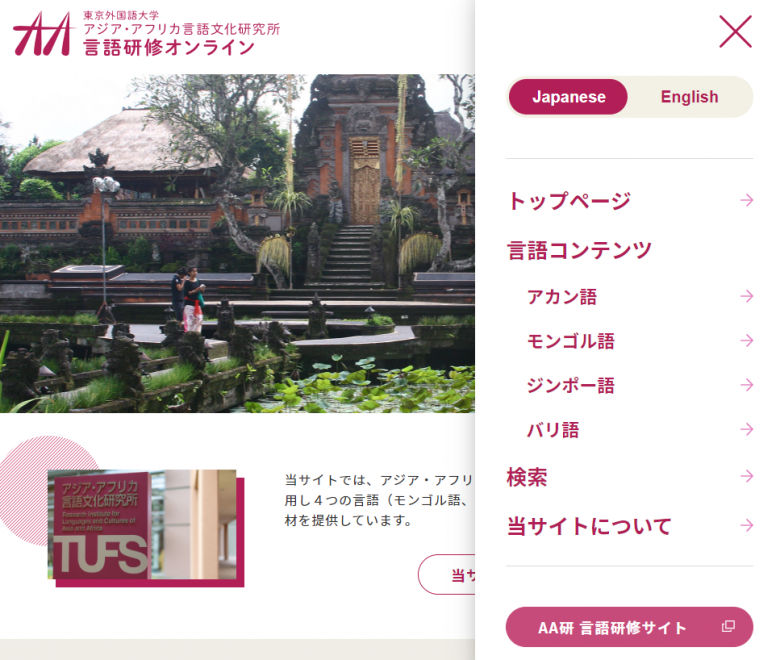 ILCAA Intensive Language Course ONLINE provides online teaching materials of four languages Mongolian (Mongol and Republic of China), Jinghpaw (Myanmar), Balinese (Indonesia), and Akan (Ghana and Côte d'Ivoire) based on the textbooks used in the "Intensive Language Course (ILC)" held by the Research Institute for Languages and Cultures of Asia and Africa (ILCAA).
LingDy3 members Tokusu Kurebito, Keita Kurabe, and Asako Shiohara created the materials of Mongolian, Jinghpaw, and Balinese respectively.
For details, please see here.
(Posted 6 September, 2021)
ILCAA Intensive Language Course ONLINE