News
The 1st International Conference of the Tibeto-Burman Linguistics Association of North East India (ICTiBLANEI 2021)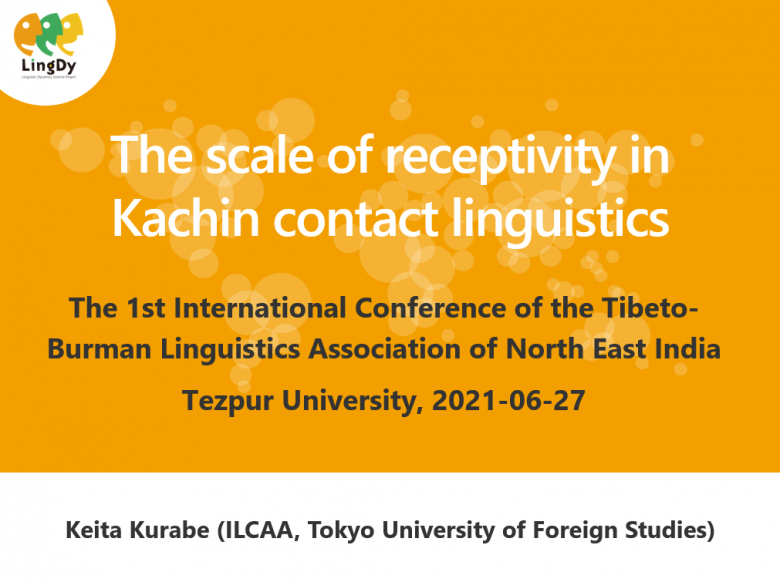 Keita Kurabe, a member of LingDy3 project, made an invited talk at the 1st International Conference of the Tibeto-Burman Linguistics Association of North East India (ICTiBLANEI 2021) held online on 26–29 June, 2021 (Sat.―Tue.).
27 June (Sun.)
15:00–16:00
Keita KURABE
"The scale of receptivity in Kachin contact linguistics"
For details, please see here.
(Posted 28 June, 2021)
The 1st International Conference of the Tibeto-Burman Linguistics Association of North East India (ICTiBLANEI 2021)