News
The 2nd Annual Meeting of the Geolinguistic Society of Japan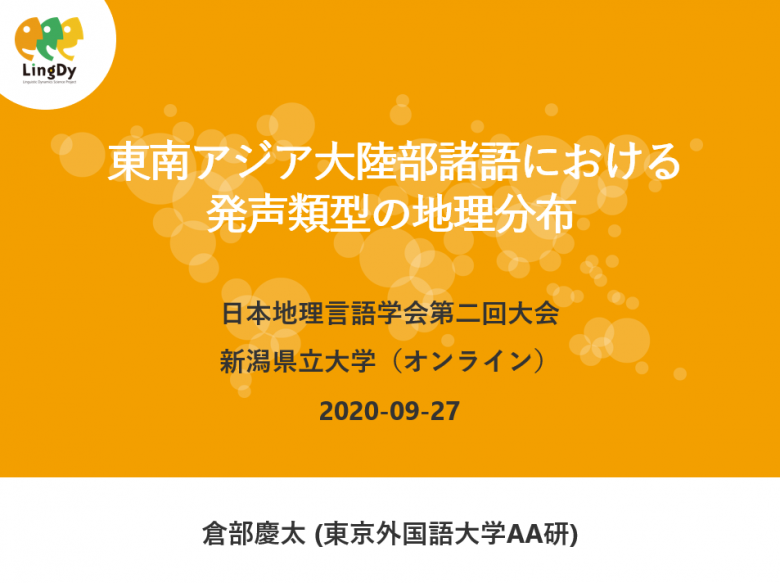 Keita Kurabe, a member of LingDy3 Project, made a presentation in the 2nd Annual Meeting of the Geolinguistic Society of Japan, held online, on 27 September 2020 (Sun.).
27 September (Sun.)
Keita KURABE
"

Geographical distribution of the phonation type in mainland Southeast Asia

"
For details, please see here.
(Posted 2 October, 2020)
The 2nd Annual Meeting of the Geolinguistic Society of Japan