Activities
Date:2019.07.20[Sat]
Research Meetings and Symposia / Joint Research Project Meetings
Event already held
An Inter-disciplinary Approach to the Diversity and Dynamics of Swahili Varieties: The 3rd meeting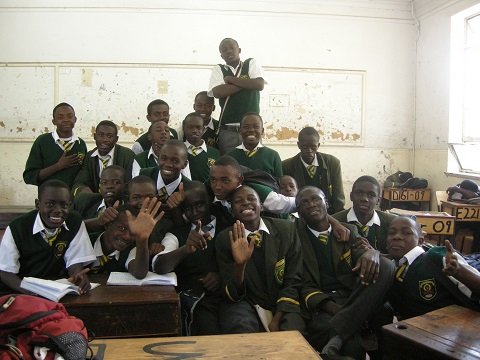 *This event has already been held.
Date/Time
20 July, 2019 (Sat.), 13:30–17:00
Venue
Room 302, 3F, ILCAA, TUFS
Program
Yuko ABE (ILCAA Joint Researcher, Tokyo Woman's Christian University) and Masaaki KADOYA (ILCAA Joint Researcher, Sophia University)
"Report on preliminary survey on Kilwa dialect of Swahili"
Commentator: Miyako TAKAMURA (Nanzan University)
Nico NASSENSTEIN (ILCAA Joint Researcher, Johannes Gutenberg University Mainz)
"Tense and aspect in Bunia Swahili (Ituri Kingwana): Insights into an understudied peripheral variety"
Commentator: Daisuke SHINAGAWA (ILCAA)
Language
English, Japanese
Admission
Free
Pre-registration
No pre-registration is required.
Sponsored by
Core Project "Linguistic Dynamics Science3 (LingDy3)", ILCAA, TUFS
General Inquiries
LingDy3 Project Administrative Office
E-mail: info-lingdy[at]aacore.net (Please replace [at] with @)
An Inter-disciplinary Approach to the Diversity and Dynamics of Swahili Varieties: The 3rd meeting