Activities
Date:2019.03.09[Sat]
Research Meetings and Symposia / Joint Research Project Meetings
Event already held
The first meeting, JSPS KAKENHI project "Environments and linguistic change in the Altaic languages" / Aspects of Agglutination in Turkic Languages: An Integrated Approach of Phonology, Morphosyntax and Semantics: The 6th meeting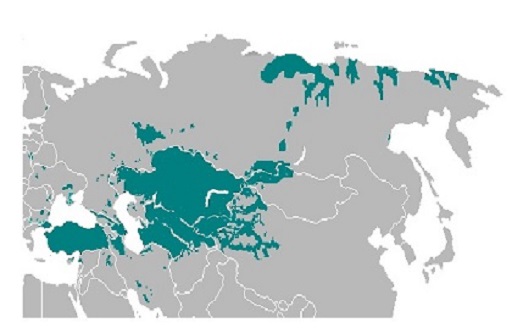 *This event has already been held.
Date/Time
9 March, 2019 (Sat.), 11:00–18:00
Venue
Room B-103, East Zone1, Ito Cumpus, Kyushu University
Program
11:00-12:00
Planning meeting for a scheduled workshop [closed]
12:50-15:15 Meeting of ILCAA joint research project
12:50-13:35
Aydın ÖZBEK (ILCAA Joint Researcher, Çanakkale Onsekiz Mart University)
"Mirativity in Turkish and Japanese – A contrastive analysis -"
13:45-14:30
Nazgul SHAMSHIEVA (ILCAA Joint Researcher, Graduate School of Language and Culture, Osaka University)
"An auxiliary verb ket- in Kyrgyz: The conversion of a motion meaning into a change meaning"
14:40-15:15
Barış KAHRAMAN (Embassy of the Republic of Turkey in Japan)
"Influence of the case markers on processing of subject and object relative clauses in Turkish"
15:30-16:40 Meeting of JSPS KAKENHI Project
15:30-16:40
Tomoyuki KUBO (Kyushu University)
"Conjugation and intonation in Sibe"
17:00-18:00 General discussion
Language
Japanese
Admission
Free
Pre-registration
No pre-registration is required.
Jointly Organized by
Core Project "Linguistic Dynamics Science3 (LingDy3)", ILCAA, TUFS
Grants-in-Aid for Scientific Research (A) "Environments and linguistic change in the Altaic languages"

(Principal Investigator:Tomoyuki KUBO (Kyushu University, Grant Number

 18H03578)
General Inquiries
LingDy3 Project Administrative Office
E-mail: info-lingdy[at]aacore.net (Please replace [at] with @)
The first meeting, JSPS KAKENHI project "Environments and linguistic change in the Altaic languages" / Aspects of Agglutination in Turkic Languages: An Integrated Approach of Phonology, Morphosyntax and Semantics: The 6th meeting