Activities
Date:2017.03.03[Fri]
Research Meetings and Symposia / International Symposia and Workshops
Event already held
International Workshop on Bantu Micro-variations / The 3rd meeting of ILCAA Joint Research Project "Typological study of micro-variation in Bantu (Phase 1)"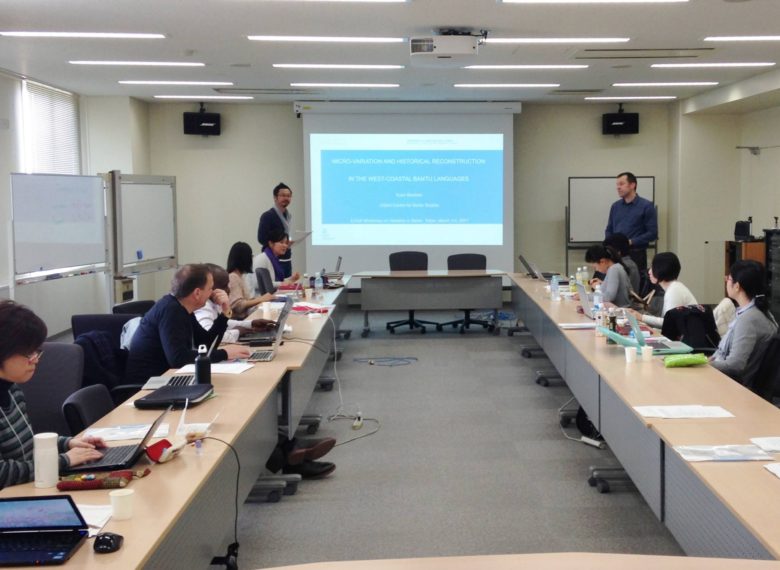 *This event has already been held.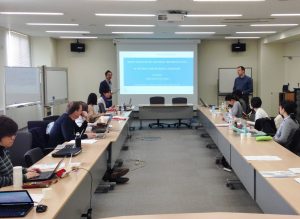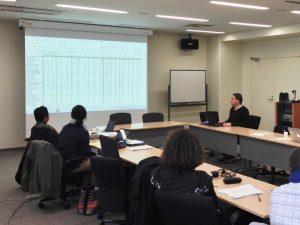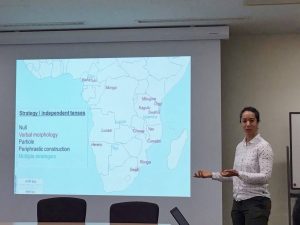 Date/Time
3 March, 2017 (Fri.) 10:30-18:00
Venue
Room 304, ILCAA, TUFS
Program
10:30-13:00
Prof. Lutz MARTEN, Dr. Hannah GIBSON and Dr. Rozenn GUÉROIS (SOAS, University of London)
"Basic concepts and perspectives on micro-parametric approach to Bantu morphosyntax [interim]"
14:30-16:00
Prof. Koen BOSTOEN (Gent University)
"Micro-variation and historical reconstruction in the West-Coastal Bantu languages"
16:15-17:45
Dr. Gastor MAPUNDA (University of Dar es Salaam)
"An Account of Contact-Induced Language Instability in the Tanzanian Ngoni Language"
17:45-18:00
Questions and Answers.
Yuko ABE (ILCAA Joint Researcher, ILCAA Research Associate)
Closing remarks.
Language
English
Admission
Free
Pre-registration
No registration is required.
Jointly Organized by
Linguistic Dynamics Science 3 (LingDy3) , ILCAA, TUFS
JSPS Program for Advancing Strategic International Networks to Accelerate the Circulation of Talented Researchers, "A collaborative network for usage-based research on lesser-studied languages"
International Workshop on Bantu Micro-variations / The 3rd meeting of ILCAA Joint Research Project "Typological study of micro-variation in Bantu (Phase 1)"