Activities
Date:2016.02.08[Mon]- 02.13[Sat]
Past Projects / DocLing
Event already held
DocLing 2016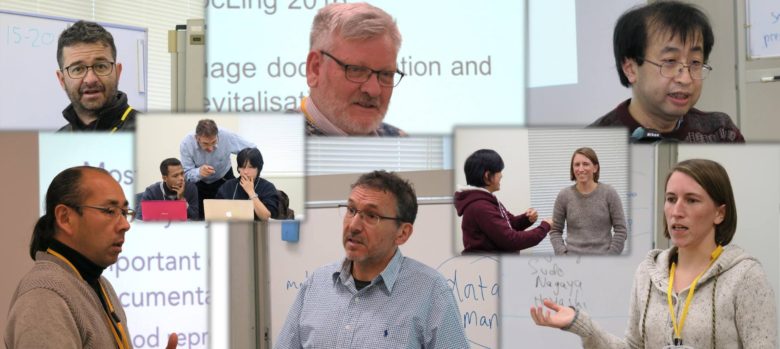 Date
8-13 February, 2016 (six days)
Venue
Research Institute for Languages and Cultures of Asia and Africa (ILCAA), Tokyo University of Foreign Studies (TUFS)(Access guide)
Lecturers
Peter K. Austin (SOAS, University of London; Visiting Research Professor, University of Hong Kong)
David Nathan (Centre for Australian Languages and Linguistics, Batchelor Institute of Indigenous Tertiary Education)
Anthony Jukes (ILCAA Joint Researcher, ILCAA Visiting Professor)
Sonja Riesberg (the University of Cologne; ILCAA Joint Researcher)
John Bowden (ILCAA Joint Researcher, ILCAA Visiting Professor)
and others
To get more information about the lectures, please read here.
Native Speaker Consultants
Dominikus Tauk [Helong native speaker (Indonesia)]
Hesti Widyawati Wieringa [Javanese native speaker (Indonesia)]
Yanti [Jambi dialect of Malay native speaker (Indonesia)]
(Zhargal Badagarov [Buryat native speaker (Buryatia, Russian Federation)] )
Admission
No charge for tuition
*Participants may need to buy a textbook.
*Participants are asked to pay 500 yen for refreshments.
Application
Please take a look at guidlines for applicants for applicants, and apply by filling out the
online application form.
Program
See here

Teaching Staff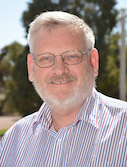 Märit Rausing Chair in Field Linguistics, SOAS, University of London
Visiting Research Professor, University of Hong Kong
PhD (Australian National University)
Prof. Austin is an internationally recognised scholar of the study of Australia Aboriginal languages, Diyari from South Australia in particular; he also carries out research on the Sasak and Samawa languages of the Austronesian family spoken in Eastern Indonesia. Since 2002 he has been actively engaged in research and educational activities on the methodology of language documentation and language revitalisation, morpho-syntactic typology and Lexical-Functional Grammar.
David Nathan

Co-ordinator, Centre for Australian Languages and Linguistics
Batchelor Institute of Indigenous Tertiary Education
Northern Territory, Australia
MA (University of Sussex)
Mr. Nathan is the language co-ordinator, Centre for Australian Languages and Linguistics at the Batchelor Institute for Indigenous Tertiary Education near Darwin. With 20 years experience in educational and computing support for Indigenous and endangered languages, he has developed digital platforms and applications for language research, education and publishing and has taught computing, linguistics, cognitive science, multimedia, and language documentation and archiving. He is a Founding Editor of the open-source digital publisher 'EL Publishing', and his own publications include the textbook 'Australia's Indigenous Languages' and papers on archiving, language documentation, audio, multimedia, lexicography, and the internet. He led the development of the Endangered Languages Archive at the University of London, produced multimedia and online educational materials in support of several endangered languages, developed many websites, and was co-author (with Peter K. Austin) of the web's very first dictionary, for Gamilaraay, NSW.
Anthony Jukes

ILCAA Joint Researcher, ILCAA Visiting Associate Professor
PhD (the University of Melbourne)
Dr. Jukes mainly works on languages in Sulawesi, Indonesia. After finishing his PhD thesis on morphosyntax of Makassarese in South Sulawesi, he worked on documentation and description of Toratán (Ratahan) in North Sulawesi as a project under ELDP (2005-2007). He has extensive knowledge and experience in documentation of endangered languages, especially in the areas of audio and video data processing using ELAN.
Sonja Riesberg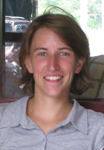 Research fellow, the University of Cologne
ILCAA Joint Researcher
PhD (the University of Münster)
Dr. Sonja Riesberg received a Ph.D. in 2011 for her study of voice in Western Austronesian languages. She has been investigating Toli-Toli (Totoli), a language spoken in Sulawesi, Indonesia, in the DoBeS programme, which promotes documentation of endangered languages of the world, and has also been doing fieldwork on Papuan languages. Since 2012, she has been a lecturer in several workshops on documentary linguistics held at the State University of Papua.
John Bowden
ILCAA Joint Researcher, ILCAA Visiting Professor

Please see here for more details.